The project's first swale was installed in April 2013.
After setout of the initial swale designs we decided to put one in. As we were planning to build a shipping contained dwelling near one of them, and were interested in building that dwelling sooner rather than later, we decided to excavate that swale prior to putting in the shipping container.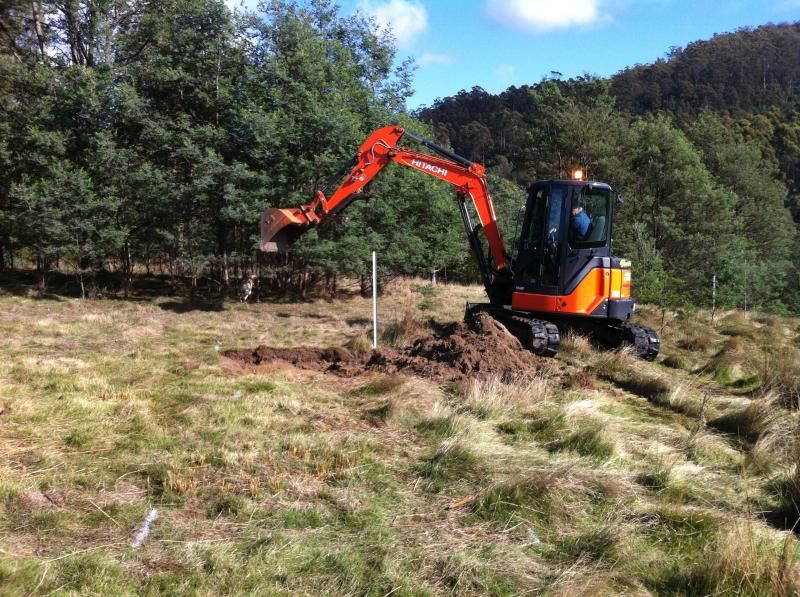 There was no tilting head on the excavator unfortunately, so we had to pull the swale from the top down, and traverse along. This resulted in a slightly spoon base.
Here you can see the footings for the container structure we will be putting in. The excavator drilled those to hard with an auger attachment.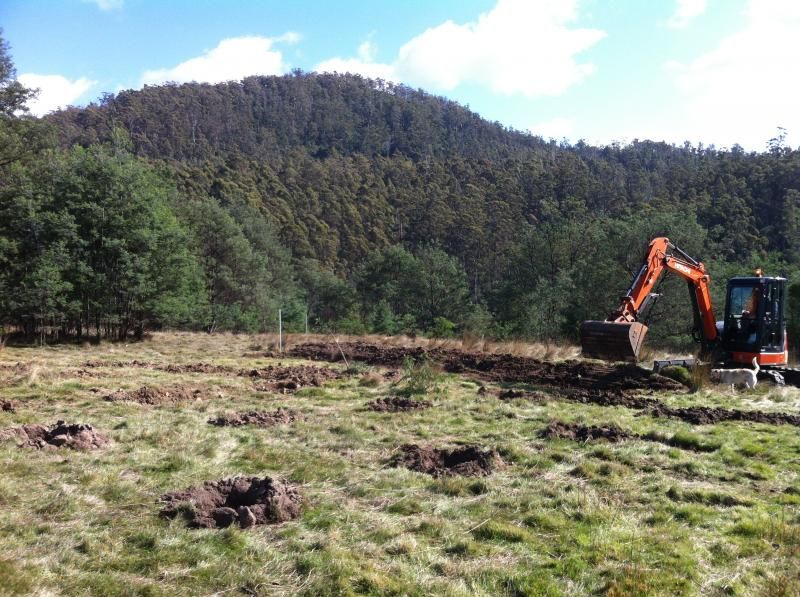 In this one you can see the profiled base of the swale. Flat would be better, but as we plan to be conditioning it with the keyline plough we weren't too concerned.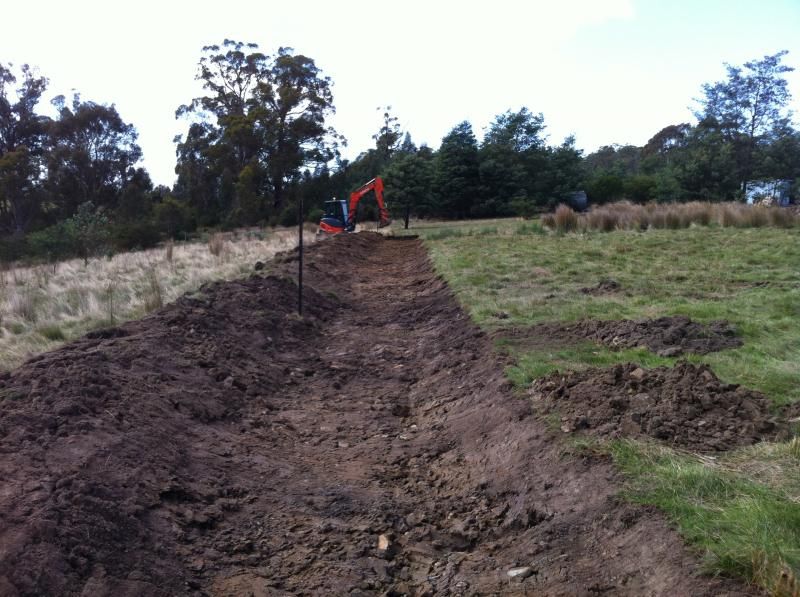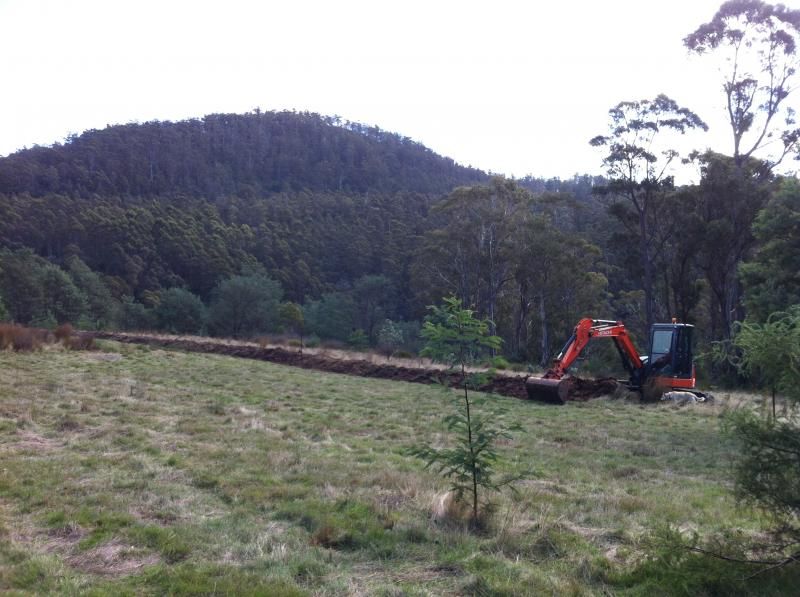 We had a few obstacles to work around, but generally were able to keep the damage to existing trees to a minimum.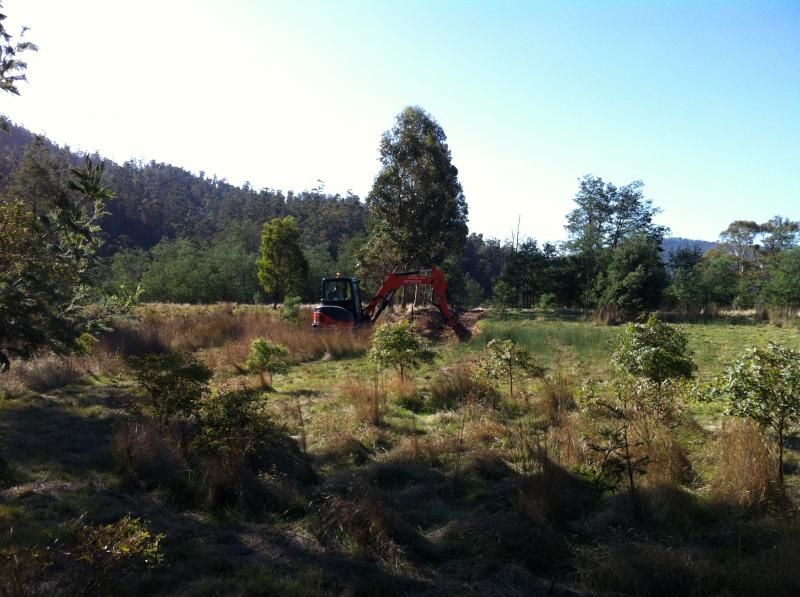 The finished product.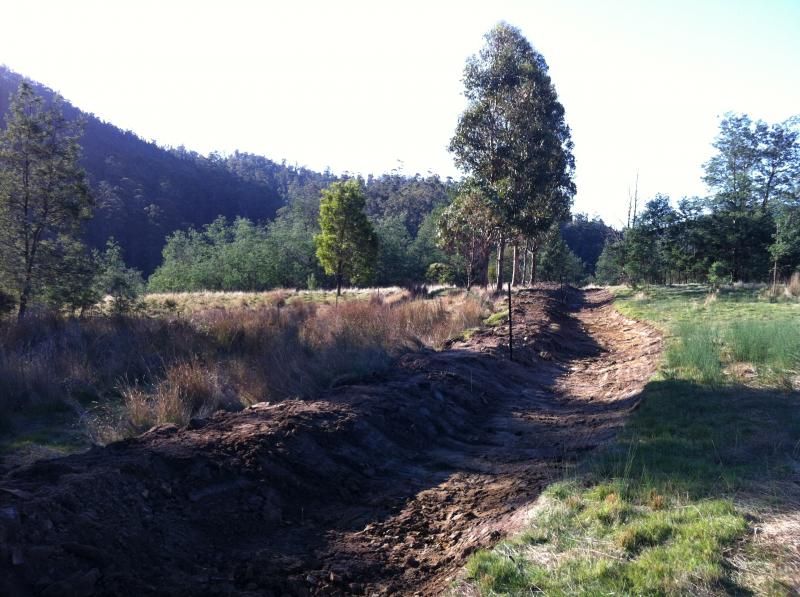 So things are moving ahead, with the first swale installed.
You must be logged in to comment.