We are planning to put in a shipping container dwelling on the block. This will initially be where we live, but will eventually be guest accommodation when the main house is built.
We will eventually be building a house on the property. In the meantime, we decided to put in a shipping container dwelling. This will use existing resources and give us somewhere warm and dry.
Here are the footings that the container will be sitting on. They are made from steel that we bought for a nother project that we didn't end up using.
The columns are welded onto plates that are cast in to concrete that fills up holes that were drilled by the excavator when the swale was installed.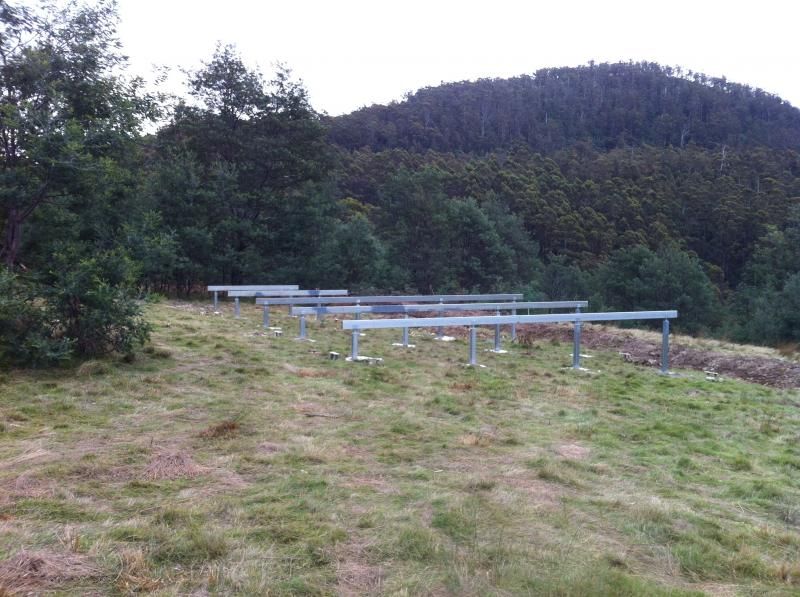 Here is the container when we bought it. It is slightly damaged so is classed as no longer fit for use, but only has some small dents in it. It was probably destined for the scrap yard.
We had it sandblasted inside and out to remove any chemical residue that might have been present in it.
Here it is arriving on site.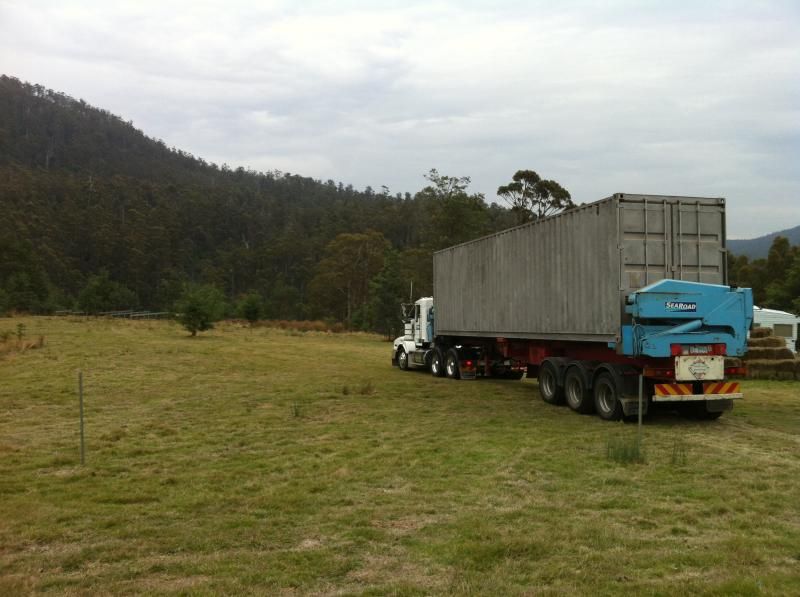 Once lifted into place, it leaves plenty of room underneath for a composting toilet, storage and the like.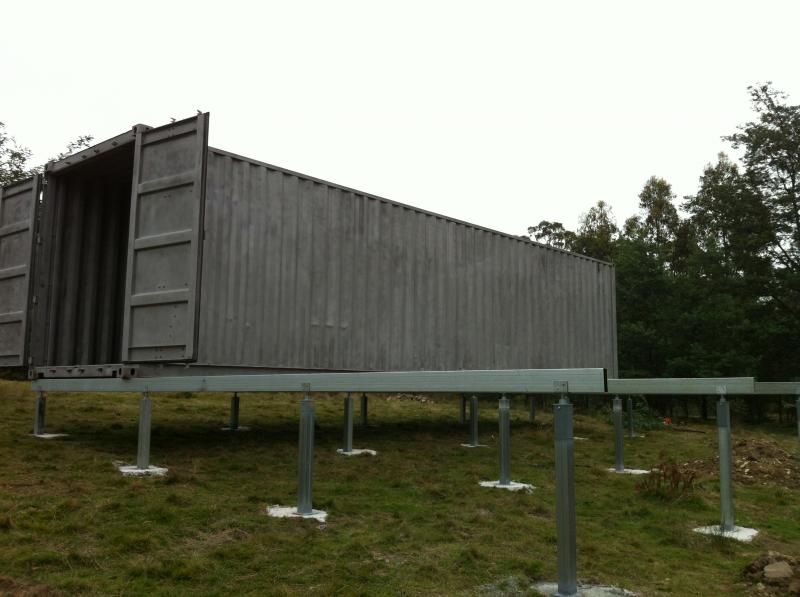 Once it gets some rain on it and rusts a bit, it should blend into the surroundings a bit better.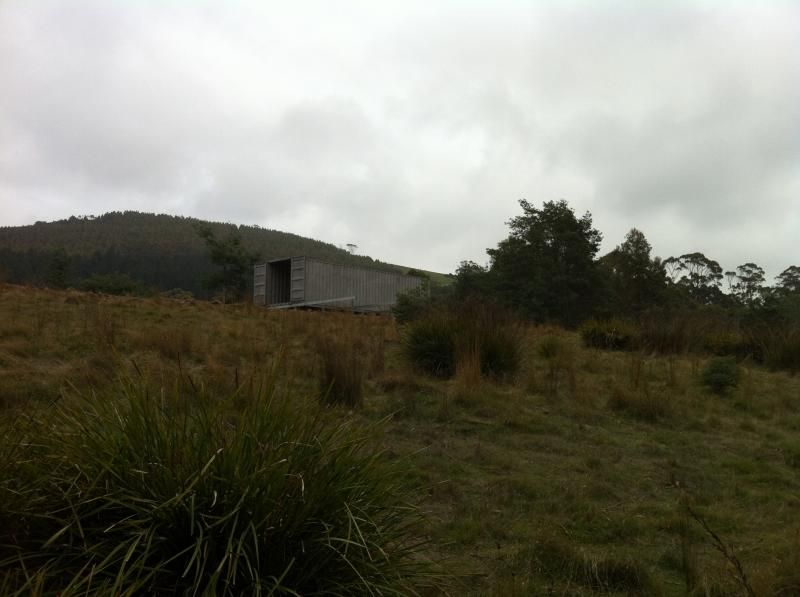 Here it is after a heavy dew.
So that is it for now. A handy storage area until we turn it into a house. We have some windows and doors that we will be fitting, and it will have a deck out the front to increase the amount of living space (on sunny days at least!).
You must be logged in to comment.