We have created a floorplan for the shipping container house. This is the image we were going to provide to our builder mate so he could commence installing the internal walls. It may change a little bit, but here is what we are thinking at the moment.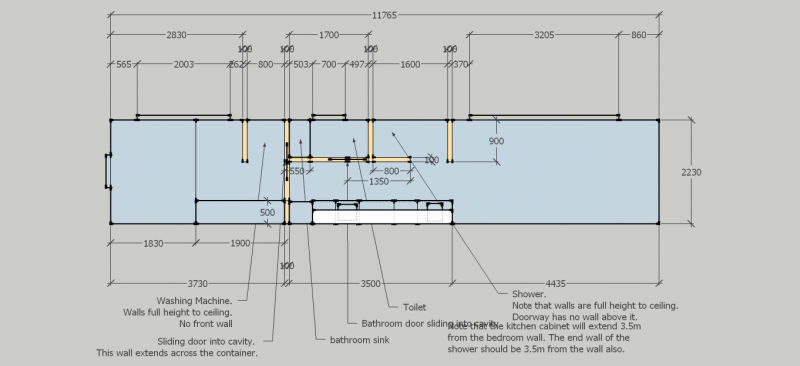 It will have a bedroom on the west side shaded by existing silver wattles, a living room on the eastern side with a large double glazed door in the north wall, and the deck to the north. The middle will be a galley kitchen on the south wall, and s shower and toilet on the north wall. All windows will be on the north wall, apart from one on the west wall in the bedroom. 
Should be a cosy little design.
You must be logged in to comment.