The framing and internal wall framing for the interior of the container house go in.
There has been a bit of action at the shipping container house lately, with the internal framing going in. Trying to find a good source of timber in Tasmania was suprisingy problematic. We were unable to source any second hand timber that met our requirements, and apparently the nearest eucalypt plantation timber is decades away. In the end we went with some plantation pine.
Insulation is a foil backed foam called polyfoam, which is rated at about R1.6, which is ok for walls. We will be adding more insulation to the ceiling cavities.
The wall framing was made in 3m long panels, and then carried inside and screwed into place.
Internal cladding will probably be plywood, so we positioned the studs to suit the width of the ply sheets.
Overall we are happy with how it is coming along.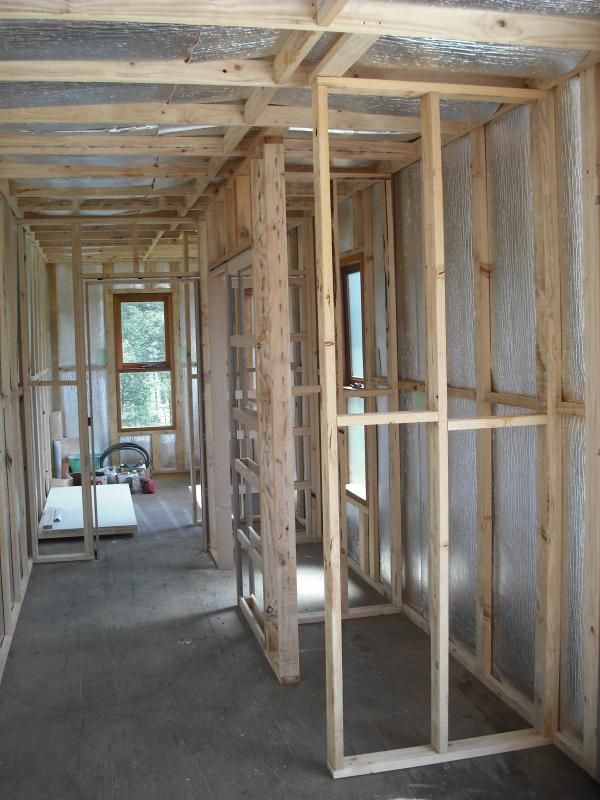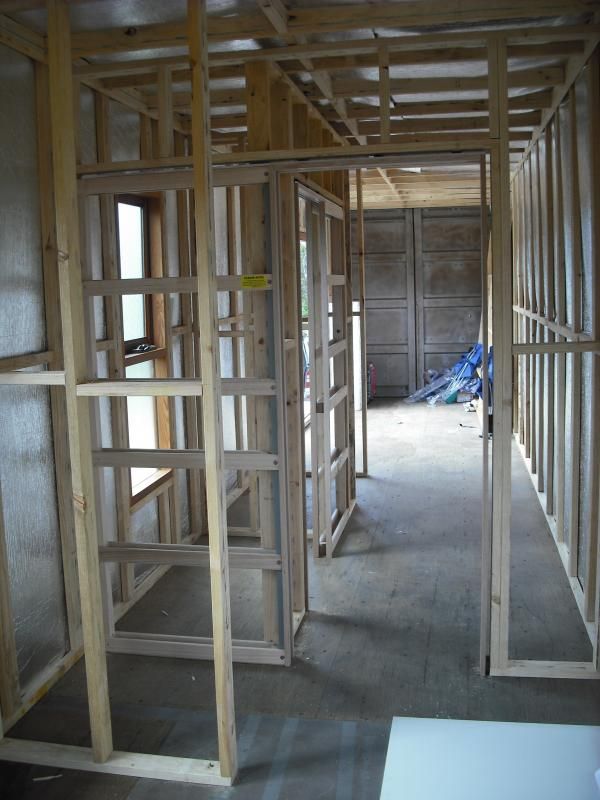 You must be logged in to comment.