The more I study permaculture, the vaster my garden seems. Also, mention of a new mini-swale
A little more winter introspection...
After reading of permaculture balcony gardens and other small spaces, my own 1/8 acre or 1/20 hectare looks like a vast wasteland.  Everywhere I look there are potential microgardens, possibilities of intricate things that could someday be done.  I'll put a few pictures of different areas at the bottom of this post.  But first, a mention of something that got beyond the dream stage...
We had a warm week here in Colorado allowing the ground to thaw, and I got to work channeling water from one of our 4 drainspouts from the roof into the garden.  Previously it had drained away down the driveway.
This picture isn't really clear, but it shows a hugelculture berm in front and trench behind.  The berm is maybe 2/3 of a meter high, and the mini-swale is about 2 meters long, before it reaches our southern fence.  The dirt on the left side was quite a bit darker then on the right side.  The left side dirt had been below vinca minor for years, while the right side had been under lawn grass.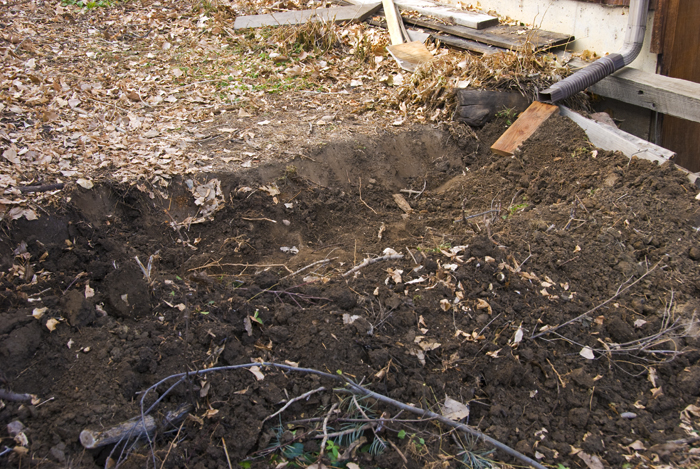 I planted clover seeds on the berm.  I'll put more seeds there later if I'm too early for that and nothing comes up.
And now for a few pics of some of the spaces in this garden.  It not only seems vast but rather a wasteland.  I feel an urgency to plant lots of things to get something of substance going here.  Hope to get lots of mulch plants growing well this year.  Carting in mulch is not in my budget for now, though it will be available later in the year when neighbors put out leaves in the streets for pickup.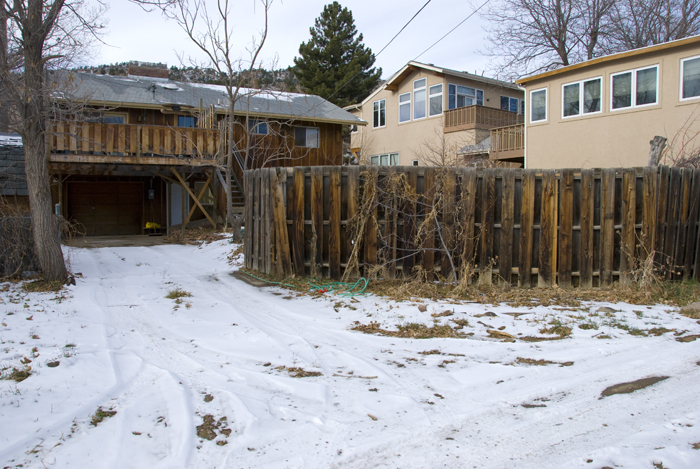 House with sunny alley garden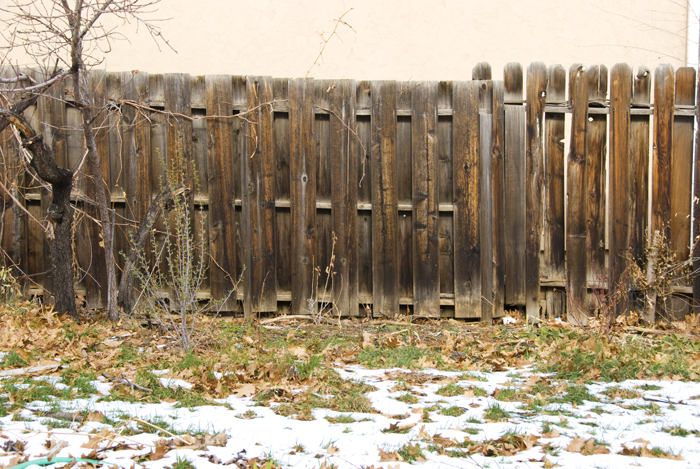 Sun-facing fence.  I'll put trees first, then have a cold-temperate clearing with veggies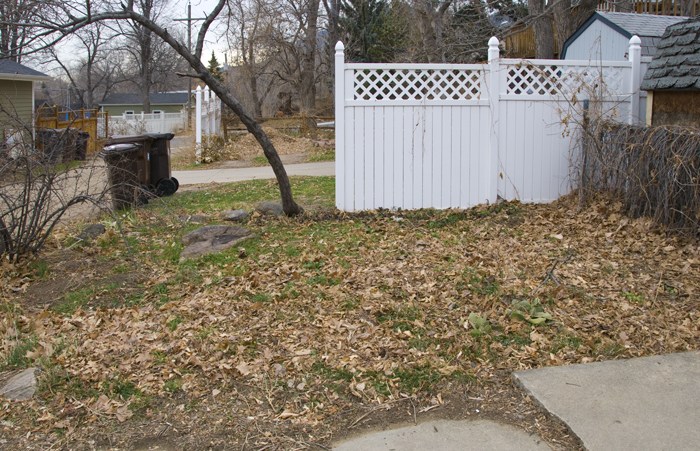 Other little alley garden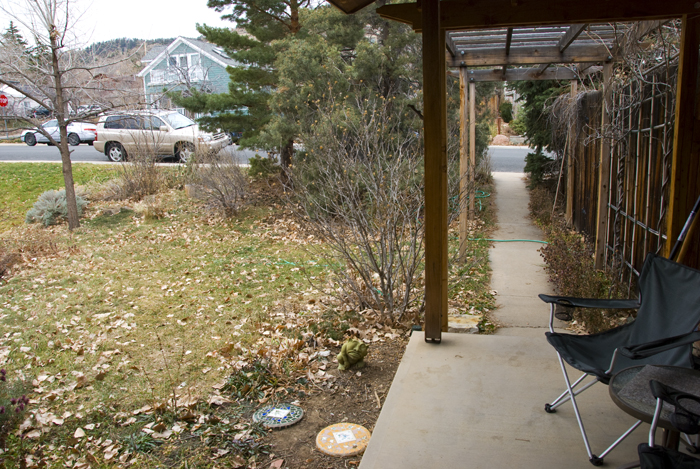 Front garden with pergola.  The lawn will become a mini-meadow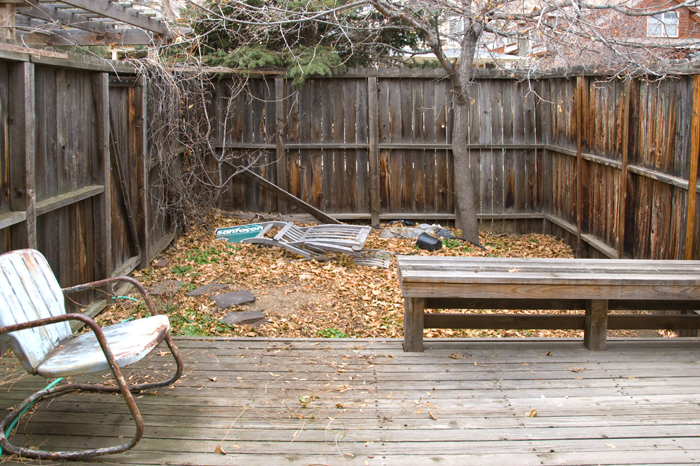 Little front enclosed garden
North shady side of house plus little west area by street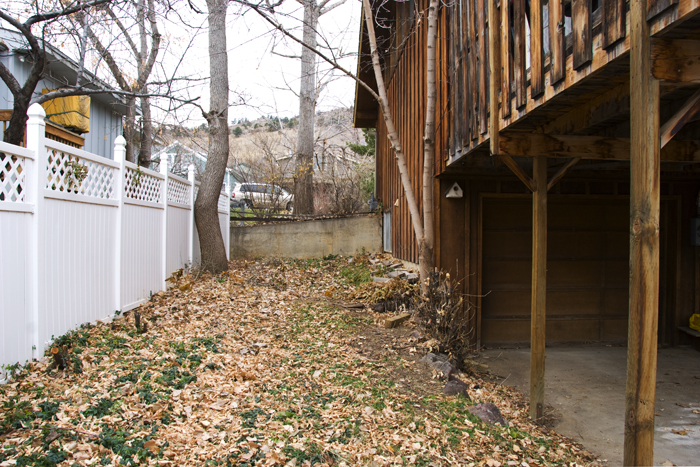 South side, shaded by trees and neighbor house.  This picture was taken before I dug the new mini-swale, which is about halfway down this slope (for the drainspout on near corner) and stretching across.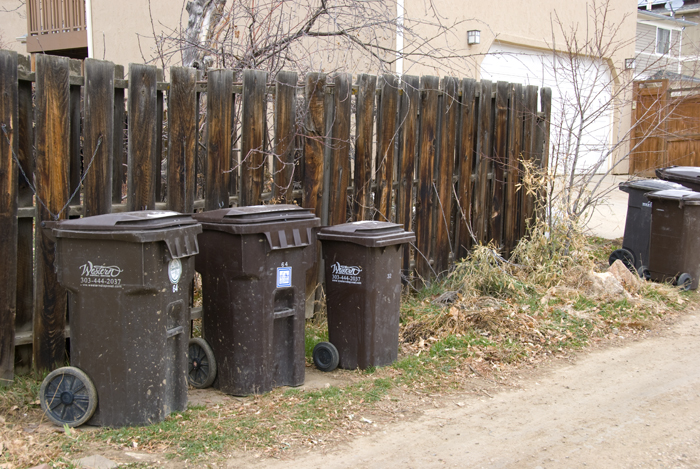 Tiny area to right of trash cans
And even a sunny deck wall!
It should be a very fun year.
You must be logged in to comment.