View Updates
Permaculture Paddock Paradise
Project Type
Rural, Residential
Project Summary
The aim of this project is to create a small 2.5ac horse property which will sustain 3 horses and their owners. Providing fooder and food and eliminating, as much as possible, the need to buy in feed for the animals and produce for us humans.
Project Description
The aim of this project is to turn a 2.5ac semi-rural block into an efficienthorse property, supporting 3 horses and their owners without the need to buy in feed and produce.
Currently the property is managed using Jaime Jacksons principle of Paddock Paradise, with a track around the perimeter and feed stations along it to encourage movement of the horses. Hay is put out using small mesh/slow feeder hay nets, but all feed for the horses has to be bought in as there is not really any pasture. At best there is a green pick.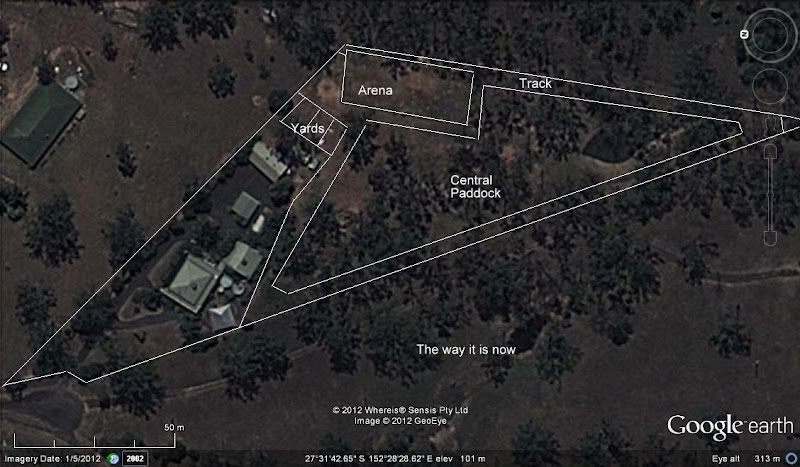 The plan is to create Fodder forests for the horses with various fodder trees and bushes. The arena could also double as a cropping pasture area, especially during the cooler months.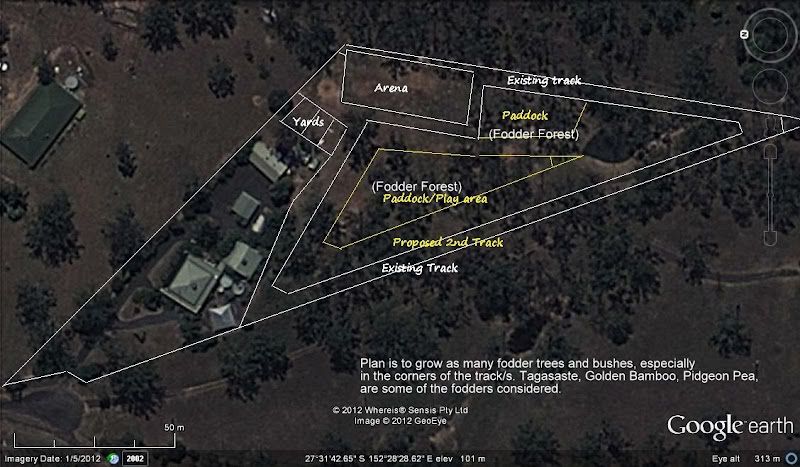 We also want to establish a vegetable garden and a food forests for us humans. We have 2 gray water tanks and want to use this water source more efficiently rather then having it run off, as it does at the moment.
Updates