It's time to expand permaculture past our gardens and homesteads and out into our culture and all the areas we influence.
It's time to address 70% of the world we've often ignored: THE OCEANS!!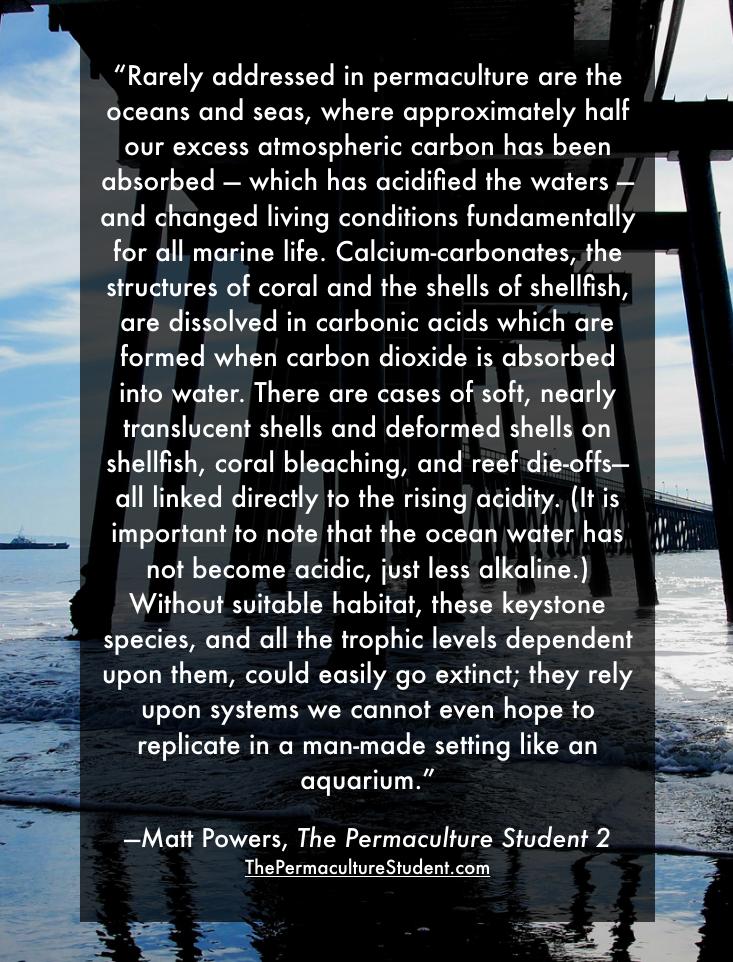 Feel free to read The Permaculture Student 2 FOR FREE- we cover Ocean Restoration, Riparian Restoration, & MORE!!
http://www.thepermaculturestudent.com/download-ps2-free
You must be logged in to comment.