First show since 2010, hawking solar air heating, solar water heating, solar electric, wood pellet and gasification burners.
So, what I am hoping some of you Permacultualists find interesting is I also laid 'The Manual' on the table with a sign, "Ask me about Permaculture". No one asked, no one recognized the book. But I did interject the idea into a some people. A college professor aquaintance, and anyone who declared themself to be a farmer. One organic farmer was taken aback as I explained what an energy audit was. At first he was combative, but turned completely complacent as he heard to convert his energy inputs into colories, then subtract these from the calories of the product he was growing. I finished it off by saying, "You're all negative". I tapped the book and then added, "The answer is in this science book". Also had a very good conversation with a retired couple who owns 40 acres of plowed land, they were thinking about adding an orchard. 
Those I spoke of this to were captivated, more because they haven't heard of this science, then because of my passion. I also told a few people about a solution in making up for the propane shortage, here in Wisconsin USA, by tapping the politicians back sides. Most of them are on a 100% fossil fuel diet and could generated more than enough. Ha!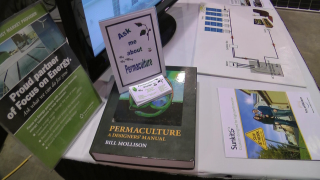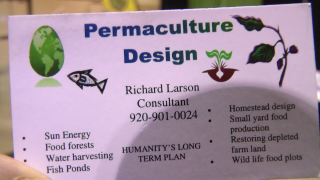 You must be logged in to comment.